[ad_1]

Two years ago, Roval unveiled the new Rapide and Alpinist CLX wheels. With the Rapide CLX meant for cheating the wind, and the Alpinist CLX for cutting grams, both were notable for their design – and lack of tubeless compatibility. At the time, Roval simply said the wheels were designed with a goal of overall weight reduction, but like most things, there was more to the story…
Now, Roval is reintroducing both of those wheels as the CLX II models with a massive change–tubeless compatibility. But why tubeless, and why now? As Roval tells it, it all started when "Peter broke a wheel…"
Working backward from a broken wheel
Obviously, with Peter Sagan as a product tester, wheels are going to be put to the ultimate test. And while testing that first CLX wheel generation, Peter jumped a roundabout and hit a curb, which ended up breaking the wheel. The issue wasn't that the wheel broke, but that the tire didn't stay on the rim. Clearly, if you keep the tire on the rim, you have a better chance of bringing the bike to a controlled stop and avoiding a crash.
When it comes to how wheels fail, tubeless rims have a different failure mode than tubed. If you crack a tubeless rim, there is the potential for all that air that's inside the tire cavity to work its way into the rim cavity on an aero profile. If that happens, that sudden pressure change can further damage the rim and cause the tire to come off. If a tube-type rim cracks, the tube partially keeps that air in place and as Roval puts it, "the tube throttles the event over a slightly longer time frame by distributing pressure over cracks and delaying pressure release."
What Roval found was while the first CLX wheels all met the industry impact standards, that impact standard wasn't stringent enough for real-world abuse. So they built their own. And while Roval was going back to the drawing board to create more durable tubeless rims, their teams were busy winning on the first generation of CLX wheels – but with tubes instead of tubeless.
Starting with the UCI's 40 Joule wheel-only test that Roval's engineers knew wasn't enough, they set out to figure out what kind of energy a rider would expect to see in an impact and increase the wheel's strength from there. They felt that if a rider can hold onto the bars in an impact, the wheels should be able to handle it too.
That meant starting by taking the testing outside to replicate an impact to a wheel as it would actually happen – with a rider on top of the bike. Roval then measure the bump instead of the rider so that they could then create a test lab fixture to replicate that. It's also noted that while the UCI 40 Joule test is wheel only, these tests are completed as a complete system including the tire.
Improved Testing
While the UCI tests end at 40 Joules, that is where Roval's testing started. Using both sharp and blunt strikers, the testing ranges up to 70 Joules, at which point the rim may crack, but the tire will stay in place and the rim will hold its structure so you can safely stop. More impressive is the ability for the wheels to survive a 60 Joule impact without damage.
40 Joules/Sharp Edge Striker: While the potential for damage exists, you can finish your ride or race without issue.
50 Joules/Sharp Edge Striker: The wheel may be damaged, but the tire will remain on the rim and the system intact, so you can roll to a stop safely.
55 Joules/Blunt Striker: No damage
60 Joules/Blunt Striker: While the potential for damage exists, you can finish your ride or race without issue.
70 Joules/Blunt Striker: The wheel may be damaged, but the tire will remain on the rim and the system intact, so you can roll to a stop safely if you can hang onto the bars.
It's worth pointing out that Roval (and the winning athletes) were quite happy with the initial shape of the Rapide and Alpinist rims. So all of these improvements in durability had to be made in the layup and material choices of the carbon itself. According to Roval, "More than 1000 wheels were made and tested during this process, encompassing 150 different layup iterations across Alpinist and Rapide."
Hooked Rims
This more durable rim design also keeps the hooked rim profile which allows riders to ride up to 110psi if you'd like. More likely though, you'll be riding lower pressures and benefitting from the improved rolling resistance, flat resistance, and handling that tubeless systems provide. Roval also mentions that they have added 1.4mm of 'bead slack' to make it easier to mount and remove tires, especially out on the road.
"We can say the average rolling resistance reduction is 8%. In terms of a performance road racing tire at 40 kp/h, it is a 1.7 watt saving per tire, 3.5 watts per bike." – Oliver Kiesel, Specialized Tire Product Manager
Long story short? The new Roval Rapide CLX II and Alpinist CLX II wheels should be able to withstand nearly any impact you may run into out on the road. If you do happen to hit something hard enough to crack a rim and you manage to hold onto the bars, the tire should stay in place and you should be able to safely come to a stop.
Rapide CLX II
Meant to be as fast as possible with a lower profile rim, and more stable in crosswinds, the Rapide CLX II hasn't changed in design other than the rim layup and construction.
That means you'll still find the massively wide 35mm front rim with a deeper, narrower rear rim. While both rims have the same 21mm internal width, the 35mm/51mm front paired with the 30mm/60mm rear is said to offer the best combination of crosswind stability and drag reduction. We'll have a full review coming soon, but it seems that they're onto something here…
Details
Rim Dimensions: 51mm deep/35mm Wide F: 60mm deep/30mm Wide R: 21mm Int F/R
Weight: 1505g, 1520g w/ tape and valves
Aero Flange Hubs with EXP Internals and Sinc Ceramic Bearings
DT Swiss Aerolite Spokes 18F/24R
Tubeless Ready
110PSI Max Tubeless with 26mm Tires
275lb/125kg Weight Limit
Handbuilt
MSRP: $2800
Alpinist CLX II
At 33mm deep and 21mm internally wide, the Alpinist is still geared towards climbing with the lower weight of the two wheel sets. Coming in at 1265g with tape and valves, the Alpinist CLX II is featherweight for a rim that claims to have such massive impact resistance.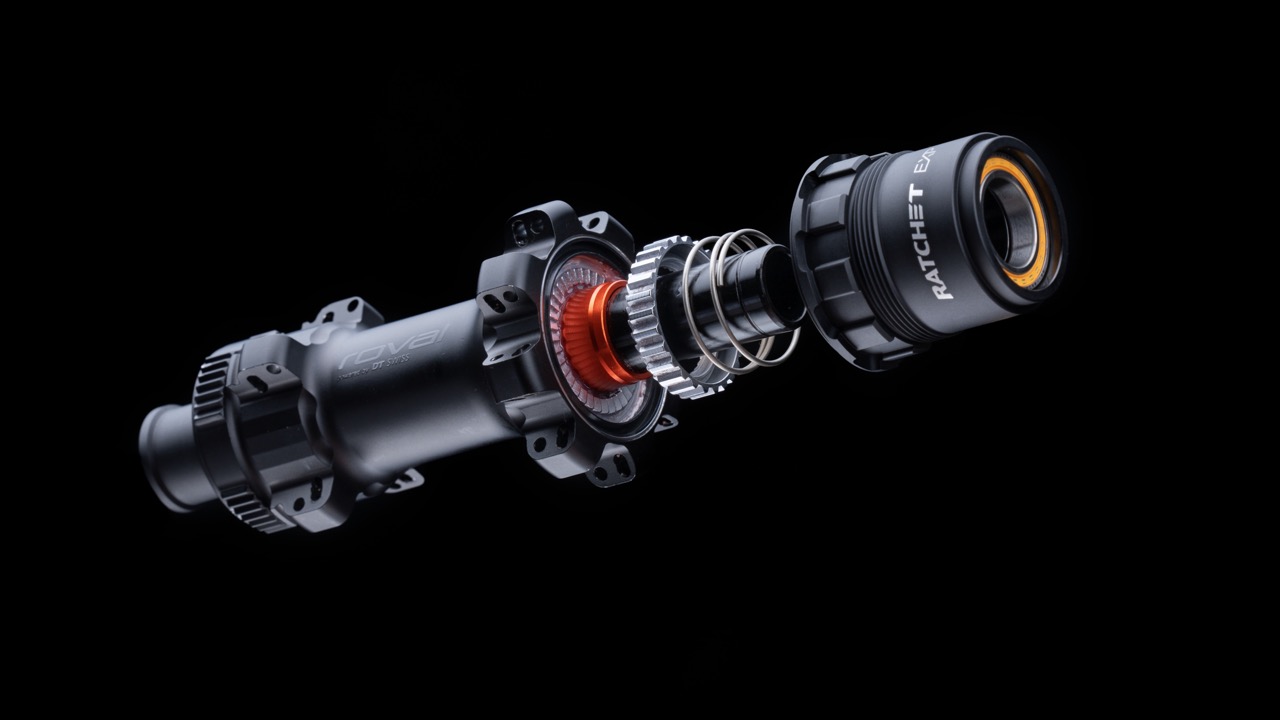 Along with tubeless compatibility, the Alpinist wheels get all-new LFD hubs which are 50 grams lighter than the previous Alpinist CLX hub with new low-profile hub bodies and machined rotor mounts. Inside, DT Swiss EXP internals and SINC ceramic bearings should keep things rolling smoothly and quickly.
Rim Dimensions: 33mm deep/21mm Internal
Weight: 1250g, 1265g w/ tape and valves
LFD Hubs with EXP Internals and Sinc Ceramic Bearings
DT Swiss Aerolite Spokes 21F/24R
Tubeless Ready
110PSI Max Tubeless with 26mm Tires
275lb/125kg Weight Limit
Handbuilt
MSRP: $2650
[ad_2]

Source link